On today's Heart Filled Holidays, Sandy Fowler shares two great interviews. The first is with Dr. Vijaya Nair where Dr. Nair reveals the surprising mistake busy parents make that interferes with their happiness and their parenting. Dr. Nair is on a mission to de-stress moms and create happier families with some simple, stress-relieving changes in our lives. Today she'll reveal a simple change that does just that. Then Sandy will chat with Blythe Lipman, exploring hints and tips for handling toddler issues. They'll also explore ways to make the holidays easier and more fun with young children.
Speaking of holidays, that means turkey dinners and lots of leftovers so Sandy will share a few ideas for different ways to enjoy those leftovers. Then, she'll tell you about her secret for showing your friends, your kids or other loved ones that you care. It's her "Mom in a Box" and "Friend in a Box" strategy for bringing a little comfort and a smile.
Join us at noon ET on www.radio.heartfilledholidays.com
[sc_embed_player fileurl=" http://www.podtrac.com/pts/redirect.mp3/www.toginet.com/podcasts/heartfilledholidays/HeartFilledHolidaysLIVE_2015-11-30.mp3?type=podpage"]or Click Here to download podcast or Click Here to listen on iTunes
Dr. Vijaya Nair is a mother of three, physician, medical researcher, author and founder of SoulAccessMeditation Programs.  A native of Singapore, she earned her medical degree from the National University of Singapore. Dr. Vijaya completed her post-doctoral fellowship at Harvard Medical School in Boston. She also received a master's degree in epidemiology from Columbia University. Dr. Vijaya has lectured and conducted research in Integrative Medicine and lectures both in the US and Internationally. In addition, she also has extensive experience conducting Meditation for stress reduction workshops and seminars. She has taught visualization and guided imagery meditation at Harvard, Columbia Universities, and the NY Open Center as well as at Integrative centers in the US and abroad.  Dr. Vijaya has authored research publications and articles in her quest to educate the public about the health benefits of nature's most powerful anti-inflammatory remedies. She is the author of the critically acclaimed book: Prevent Cancer, Strokes, Heart Attacks and Other Deadly Killers.
Access her free webinar at soulclaritysystem.com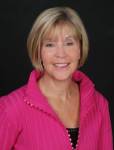 Blythe Lipman, an author, publisher, teacher, caregiver, consultant, keynote, blogger and baby and toddler expert. Blythe is the owner and CEO of Baby Instructions in Scottsdale, Arizona. She is the award-winning author of Help! My Baby Came Without Instructions, More…Help! My Baby Came Without Instructions,  and Help! My Toddler Came Without Instructions which are pediatrician-approved, mom and dad  tested!  She is currently co-authoring Help! My Aging Parents Came Without Instructions.
Blythe has 25+ years of experience in the field. She's designed and run preschool and infant rooms and cared for over 1000 babies. She has helped new and expectant parents gain the confidence they need to enjoy and care for their little miracles.
---
Resources (click on link or picture to access)
*Links in resources may be affiliate links, and any purchase made via an affiliate link may earn me a small commission at no cost to you. Thank you for supporting HFHradio!
Emeril's recipe for leftover-turkey soup
Casserole for your turkey dinner leftovers
---
Heart Filled Holidays is a weekly talk radio show. Sandy Fowler interviews experts and shares ideas, inspiration and strategies busy moms and families can use to create better holidays and happier lives. From Christmas Day to Every Day, moms will get tips, strategies and inspiration to make family life just what they want. Radio shows air at noon ET (11am CT, 10am MT, 9am PT) on http://www.radio.heartfilledholidays.com and podcasts are available for all prior shows on the Heart Filled Holidays Radio page and on iTunes.